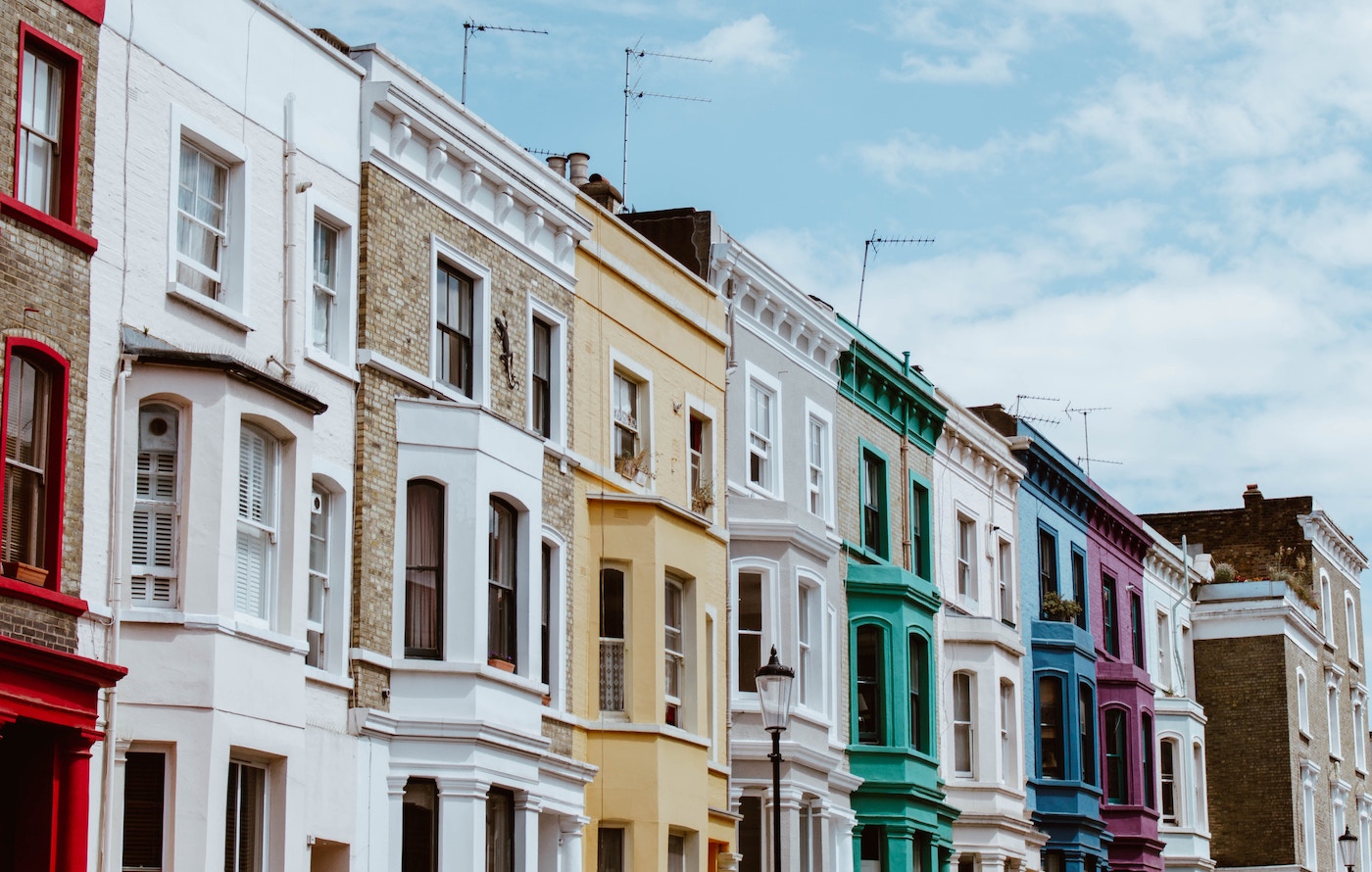 Heading to Old London town and don't know what to see? Or maybe you've already been there before and ticked off the top tourist spots like Big Ben and Buckingham Palace? Either way, you won't get bored in this capital city, one of the world leaders in creativity, culture and the arts. Londoners and tourists alike are always finding new and interesting things to do. Here are the best things to do in London (including super unique picks from the six-two team!)
1. Have a picnic on Primrose Hill
Head up the northern side of Regent's Park and you'll find a cute grassy hill, charmingly named (isn't everything in England though) Primrose Hill. From there you can get a top view of the city skyline and chill with your mates over a picnic lunch or dinner. This area of London also claims the likes of Kate Moss as a local, so keep your celeb-hungry eyes peeled…
2. Take a street art tour
London has some wicked street art and if you're a keen 'grammer, you'll love these quirky backdrops. Alternative London run one of the best through the East London, giving you a good dose of history at the same time. Plus, these street art tours start and finish near the famous Spitalfields Market, so you can tick that off at the same time.
3. Explore Neal's Yard & Covent Garden
Neal's Yard is a colourful oasis of shops, cafes, and apartments, nestled in the heart of Covent Garden. This tiny alley opens up to a courtyard where you can grab a bite and watch the world go by. Try Wild Food Cafe (a raw-centric plant-based eatery), it's one of my favourite places to go for tea time treats and you'll never guess they're vegan!
4. Take a spin on the London Eye
Even though this is one of the more predictable tourist picks, I don't think the awe and wonder you feel on the London Eye ever fades. A ride gives you the chance to watch different parts of the city skyline pop into vision and steal your attention. From Big Ben and the Houses of Parliament, to the jagged spires of Westminster Abbey. And don't forget to look out for The Tower of London further east, where the Crown jewels are kept!
5. Listen to jazz at St Martin's-in-the-Fields
This church isn't your average church. Located near Trafalgar Square, it has some epic jazz performances and if jazz isn't your vibe, there's a café in the freakin' crypt!
6. Watch a singalong film in Prince Charles Cinema
Soho is home to one of the coolest cinemas around. Why? Because the Prince Charles Cinema specialises in playing your fave musical movies AND encourages you to sing along. Got a love for The Rocky Horror Picture Show, Grease or even Frozen? This is your utopia.
7. Have a bouji dinner at Sushi Samba
This is one pricey joint, but the skyline views of London on the 38th floor are totally worth it. Plus, the high-end blend of Japanese, Brazilian and Peruvian food is well worth your money. Sushi Samba run cool events every week, from salsa to cocktail parties. Have a boogie and a bite on a Saturday night, alongside the venue's huge spider plants and windows that stretch to the heavens.
8. Go kayaking on the Thames
One of the most fun things to do in London is paddle down the Thames. You can rent everything, from junk boats to floating hot tubs (no joke), just standard canoes and kayaks. Grab a friend or go solo and take it easy as you sail through the city, seeing London from a different perspective. For an extra dose of fun, check out Moo Canoes, cow print vessels that include tours and stops for lunch.
9. Wander through Borough market
Renowned as a hub for international cuisine, Borough Market is also one of the oldest and largest in London. Most of the market is open from Monday to Saturday, attracting the largest crowds over the weekend. You can expect to find everything here from fruit, vegetables, meat, cheese and tasty eats. If you have the time, try Padella, a delicious Italian pasta bar serving some of the most delicious meals I've had in London to date.
Pasta not your jam? Wander over to Maltby street market just 15 minutes away. Definitely, my preferred out of the two and nestled right underneath a railway.
10. Get all teary in Postman's Park
Postman's Park is right near the Museum of London. It might not look like much at first – but there's a wall in the park serving as a memorial, for those who tragically died performing acts of bravery. It's honestly one of the most touching things you'll ever see. Here's an example of the plaques you'll find on the wall: "Edward Blake, drowned while skating at the Welsh Harp Waters Hendon in the attempt to rescue two unknown girls. Feb 5 1895".
11. Eat one of the best cupcakes in the world
Ever heard of Peggy Porschen's wacky cupcake shop? It's a perfect spot for afternoon tea, if I do say so myself. Located just a short walk away from Sloane Square, this perfect pastel-pink cake shop is every Instagrammer's dream. Try the cupcakes with your pot of tea or order in a cake for birthday treat and tuck in!
12. Take a tour of London's independent bookshops
Consider yourself a book fiend? Lucky for you, London is filled with all kinds of beautiful, quirky, old and new bookstores. One of my all-time favourites was Daunt books located in Marylebone – originally founded in 1990. As soon as you walk on, you'll see beautiful arched windows glazed with partly stained glass. This bookstore boasts some of the best travel books ever – with a unique arrangement sorted by countries.
12. Visit Camden Market (on any day of the week)
I know I've mentioned a lot of markets across London, but I kid you not, there are that many good ones. Another favourite of mine was Camden market, that has been running the game since 1974. #FunFact, Camden Market started off as a small arts and crafts fair in the backyard of Dingwalls. Its popularity grew fast and today it's the largest market in London, open seven days a week.
13. Wobble about in wellies at Hackney City Farm
London may be one of the biggest cities in the world, but there is a whole farm in the middle of it! Hackney City Farm is an authentic taste of country life and the farm shop sells fresh produce and eggs from it's chickens. Not country enough for ya? The farm also holds community style events like choir and pottery classes.
14. Take a Saturday stroll through Portobello Market
Easily one of my favourite markets in London on a Saturday. It's also the world's largest antiques market with approx 1,000 dealers selling all kinds of antiques and collectibles. People flock here from all over the world and for good reason. As you walk down Portobello road, you'll be met with a delicious Global food market offering street food from across the globe.
15. Grab afternoon tea (& walk off the calories in Kew Gardens)
My first high tea in England was at Newens, the OG of tea room bakeries since 1850 which really kick-started our day exploring Kew Gardens in Richmond. Kew Gardens is also London's largest UNESCO world heritage site and houses the most extensive botanical collections in the world with a wide range of impressive and beautiful glasshouses.
16. Walk Deptford Creek at low tide
'Excuse moi?' you're probably thinking, but bear with me. The Deptford Creek Low Tide Walk does what it says on the box and is a guided wander down one of the last natural creeks in the UK. With over 120 species of wild flowers and plants and tonnes of birds, butterflies and other critters, it's a really interesting look at a different side of London.
17. Explore the theatre scene in Piccadilly Circus
Seeing a show in the West End is probably one of the best ways to spend your evening in London. There are so many theatres around, more than anywhere in the world apart from Paris! Piccadilly Theatre and the renowned Criterion theatre (a Grade 2 listed building) are both in walking distance from Piccadilly Circus. Look out for little popup stores selling discount tickets for West End Shows. You can find a real bargain by keeping your eyes peeled and wits about you!
Piccadilly Circus is also right next to Chinatown, where you'll find some of the best East Asian eateries around for post-show dinner. My favourite is Leongs Legend for their juicy dim sum dumplings!
18. Party at the Natural History Museum
Yes, really. The Natural History Museum regularly hosts silent discos, so you can have a boogie under the imposing shadow of a dinosaur skeleton! This is held in the spectacular Hintze Hall, lit up with fairy lights and with three DJs mixing at the same time, and battling to win over the crowd. Don a headset and carry on the party till around 1am. Unique things to do in London? Smashed it, mate.
19. Visit the British Library
If you're all about that #NerdLife then you gotta check out the British Library. It has some of the oldest and most important documents in the world like the Magna Carta, the earliest printed book still in existence (throwback to the a year 868) and the second oldest version of the Bible. Not to mention cute librarians and those super-tall bookshelves you'll have seen in the movies!
20. Explore 'the garden of England'
If the city is getting a little too busy for your liking, catch the one-hour train ride from Central London to Kent i.e 'The Garden of England'. It's nicknamed this because there's so much greenery in the area, not to mention some of the warmest weather across the UK! We took on the Darenth Valley walk from Shoreham to Eynsford, stopping at Castle Farm, home of the aromatic lavender fields.
21. Have a swim in Hampstead Heath
London may not be synonymous with outdoorsy fun, but Hampstead Heath is just one of the places that'll prove that stereotype wrong. There are several ponds in the park for splish-splashing in (including male, female and mixed) and it's probably one of the funniest days out in the city. Grab some beverages and snacks and make a whole day of it.
22. Get your naturopath on at Chelsea Physic Garden
Even Londoners don't really know about this hidden garden, but the Chelsea Physic Garden is one of London's oldest botanic gardens and has over 5,000 medicinal, edible and historic plants. Located near the Thames, it's a little oasis for anyone who is interested in natural medicine and wants to see what was currency before paracetamol became king.
23. Tour Buckingham Palace
Buckingham Palace is probably the most famous of the Royal Family homes. From the Grand Staircase to the State Rooms where Kate and William's royal wedding took place, there's loads to take in on a walking tour. If you're not bothered about the royals, check out the gardens in the summer at least. There are nature walks you can book, tracing the ancient tennis courts, a wisteria-coated Summer House, and the Rose Garden which is beautiful in spring.
24. See the British Museum
Two millions years of human history and nearly a million square feet to explore. Sound a bit daunting? Check out the upcoming exhibitions at the British Museum and choose one or two to focus on. From Stonehenge to Peruvian culture, there is loads to see and learn about here.
25. Have a day out at Southbank
Southbank is a haven for art lovers, skateboarders and models getting photographed alongside the graffiti walls. And everyone who wants to have a fabulous weekend, of course! Here you'll find the National Theatre (great for abstract performances), the Southbank Centre (events and modern art viewings), and the BFI i.e The British Film Institute. Every April, the BFI runs a festival where many up-and-coming filmmakers showcase their work to audiences of hungry film fanatics. If you're craving something food-wise, Southbank is also full of street food and craft beer stalls.
Ready to start exploring London? Check out our trips to England's epic capital city today.