Discover the best places to see cherry blossoms in Japan, along with the best time to see them.
Cherry blossom festivals are one of Japan's most beloved cultural traditions. Every year, during the Spring festival season, visitors come from all over the world to see the beautiful cherry blossoms. Within days of the flowers opening, Instagram overflows with stunning pictures and videos of the many cherry trees in Japan.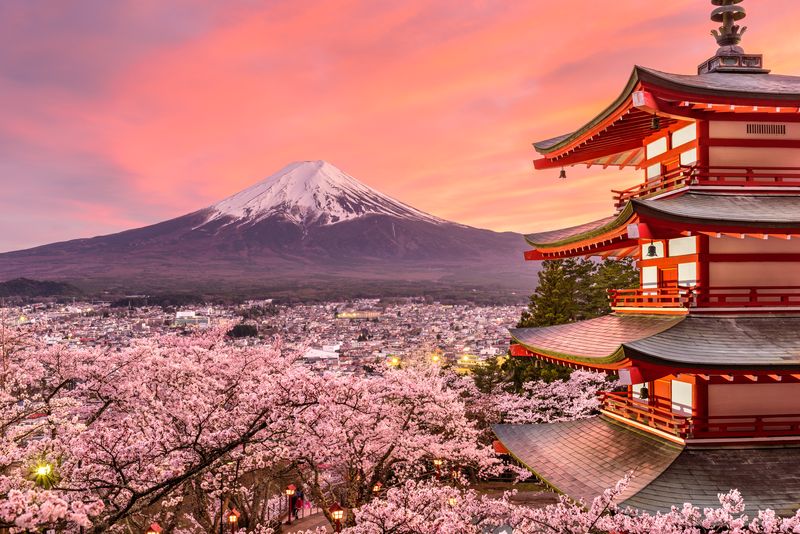 Best time to see cherry blossoms in Japan
Because cherry blooms are dependent on the weather, the exact time the cherry blossoms emerge varies from year to year. Every Spring, travelers wait for the sakura (cherry) trees to burst into bloom, and descend on the country to see this unforgettable sight.
Most festivals take place between March and May, and they're a wonderful place to take in more than just cherry blossoms. Most festivals feature live music, food, craft stalls and tea ceremonies beneath the blossoms.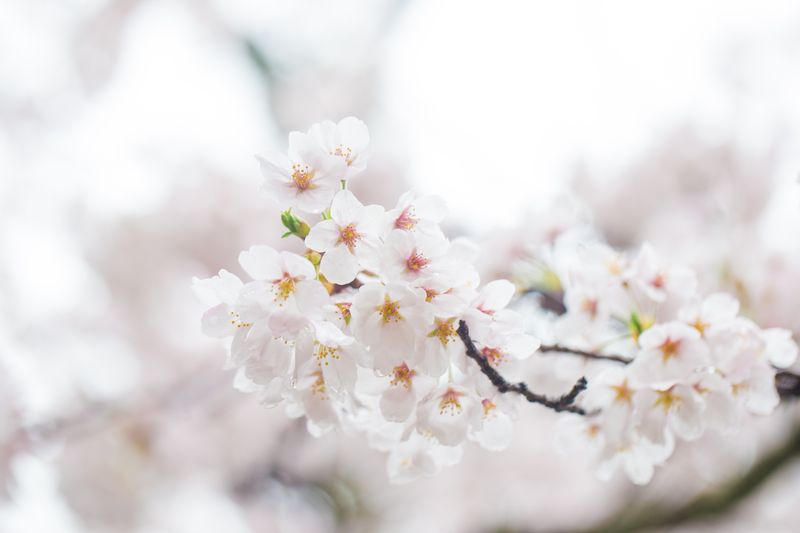 To get a rough estimate of when the cherry blossoms start, take a look at the last five year's festival dates, and find an average of that to estimate the time of the cherry trees blossoms.
Best Places to See Cherry Blossoms in Japan
Cherry blossoms are a symbol of renewal and hope, and the coming of spring. Once you have your visa for Japan in hand, follow our tips for the best cities to see cherry blossoms.
While you can see pretty blossoms at many parks and even along boulevards, several cities and small towns are especially well known for their cherry blossoms. For the most part, these cities have festivals that coincide when the cherry trees come into bloom.
Wanting to join in the festivities? Here are our picks for the top places to see cherry blossoms in Japan, along with the top cherry blossom festivals and viewing spots in Sakura season.
Yoshino, Kansai
Yoshino is known as the Cherry Blossom Capital of Japan. Small town Yoshino gets quite busy during cherry blossom season. Because it draws thousands of visitors, and there are a limited number of places to stay, accommodation is generally booked out well in advance.
Luckily, it's possible to visit the Yoshino blossoms on a day trip from Nara or even Osaka.
The best time to visit Yoshino is usually from mid-April until early May each year. Check a cherry blossom forecast for more exact dates.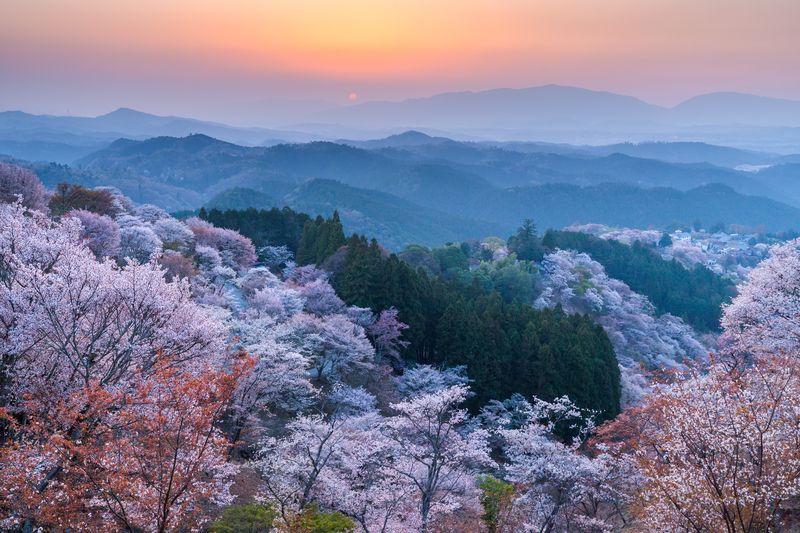 Hirosaki Castle, Tohoku
If you want to avoid the crowds, Hirosaki is a great choice. While it's hugely popular, the park also covers a large area of over 50 hectares, which keeps it from feeling crowded.
The castle here, Hirosaki Castle, is one of the most popular tourist attractions in Japan however all that's left of the castle these days is the 200-year-old keep.
The park itself is crisscrossed with moats from the historic castle with cherry trees flanking the moats, alongside lovely, arching bridges. Walkways are often lined with a variety of flowers, including tulips and irises making the walk even more memorable.
There are over 2,500 cherry trees in Hirosaki, making for a fully immersive cherry blossom experience.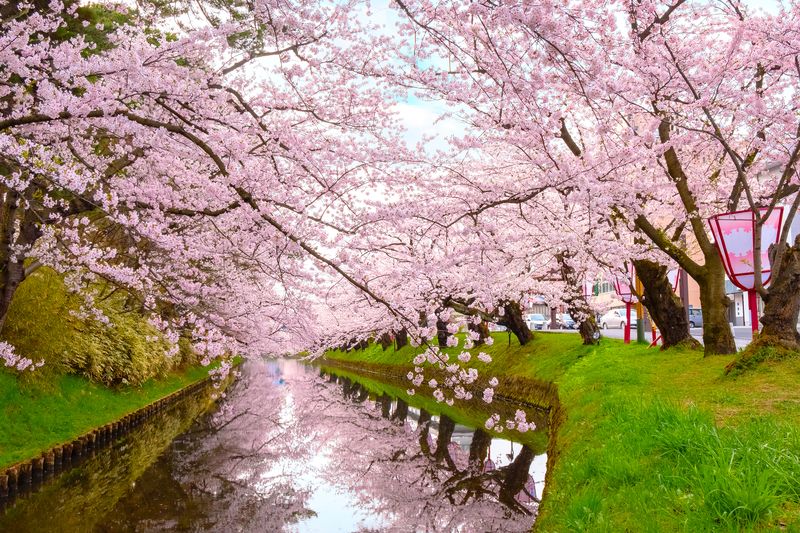 Fuji Five Lakes, Chubu
The Arakurayama Sengen-kōen park is in Fuji-Yoshida, a city at the base of Mt Fuji, with almost 700 sakura trees.
As you can imagine the photos in Fuji Five Lakes are gorgeous, with Mt Fuji in the background, and the Chureitō Pagoda in the front of the frame. It's likely a photo that you've seen often and incorporates 3 things that Japan is known for in one picture.
The best time to see cherry blossoms in Fuji Five Lakes is generally from late March to early May.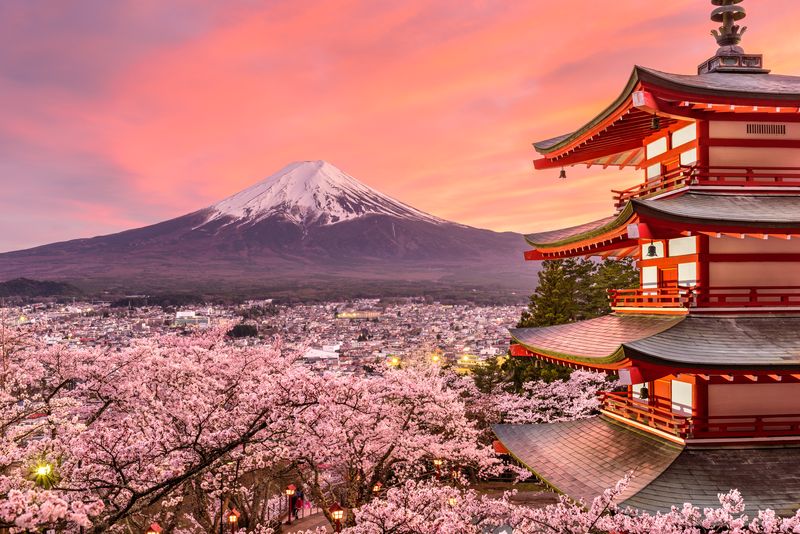 Kyoto
Kyoto is a city with a long history that dates back to the 700s. Once the Imperial city of Japan, the architecture and general vibe of this culture-rich city reflect its origins.
Kyoto has many wonderful places to see cherry blossoms, making it hard to pick just one.
Maruyama-kōen (Maruyama Park) may just be the best place to see cherry blossoms in Kyoto.
You will find the wonderful Gion Shidare-zakura (in English, the "Weeping Cherry of Gion) in the middle of the park. The tree is over 10 meters tall (32 feet), and lit up at night. The nearby Shirakawa canal is lined with cherry trees and lit up at night as well.
While the Weeping Cherry of Gion is stunning, there are almost 700 other cherry trees in full bloom in the park and it makes a great place to see in person.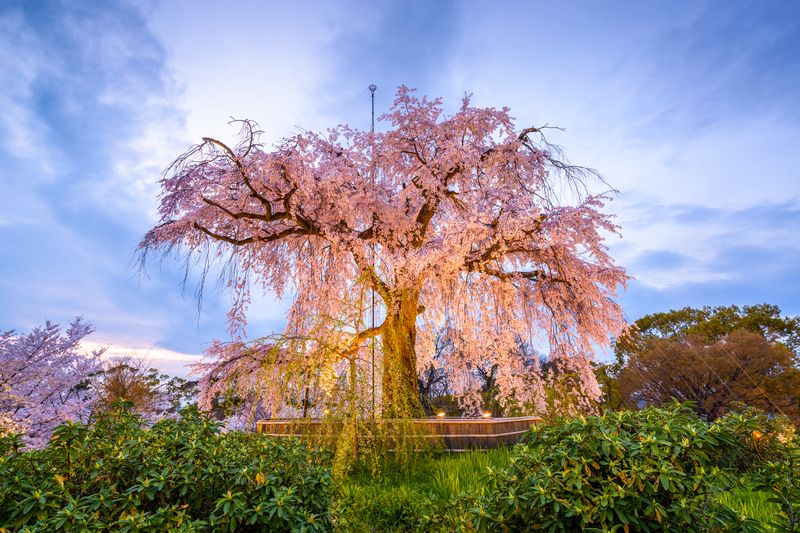 Tokyo
Tokyo is home to thousands of cherry trees that draw in thousands of tourists. Blooms usually last a couple of weeks.
Tokyo's Yoyogi-kōen (Yoyogi Park in English) is a vibrant, fun place to take in the cherry blossoms. It's a huge, sprawling area in the heart of downtown Tokyo. During cherry blossom season, it's packed with people picnicking under the blossoms.
If photos and video are your priority, visit the stunningly picturesque Shinjuku-gyoen.
Nakameguro is Tokyo's best neighborhood for seeing cherry blossoms, with numerous streets lined with cherry trees.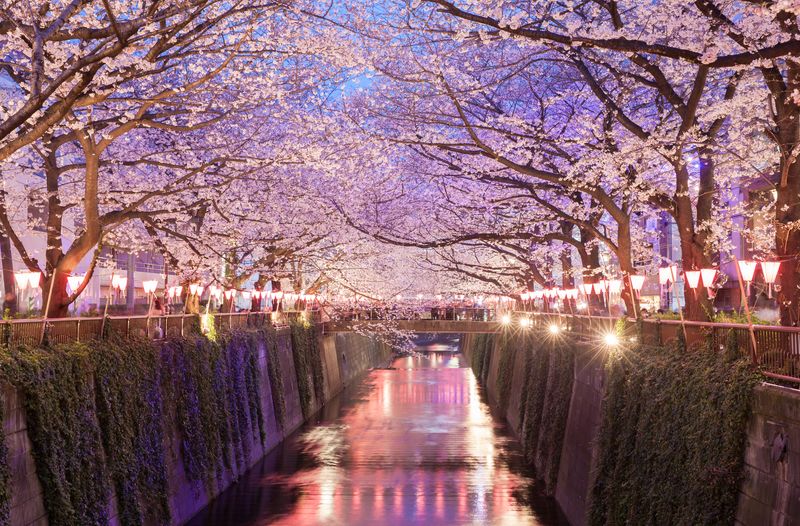 Osaka
Osaka is one of Japan's most beautiful cities, and that's saying a lot in a country known for its charm.
It's an excellent choice to visit if you can't visit Japan until later in the cherry blossom season, as cherry trees bloom later here than in other parts of Japan.
For the most part, the best time to view cherry blossoms in Osaka is the third week of March. The blossoms hit full bloom (known as mankai in Japanese) around April 1st.
Osaka Castle and its surrounding garden is a wonderful place to see cherry blossoms. The castle itself is a striking piece of medieval Japanese architecture that photographs well against the light pink or white cherry blossoms. the area is known for.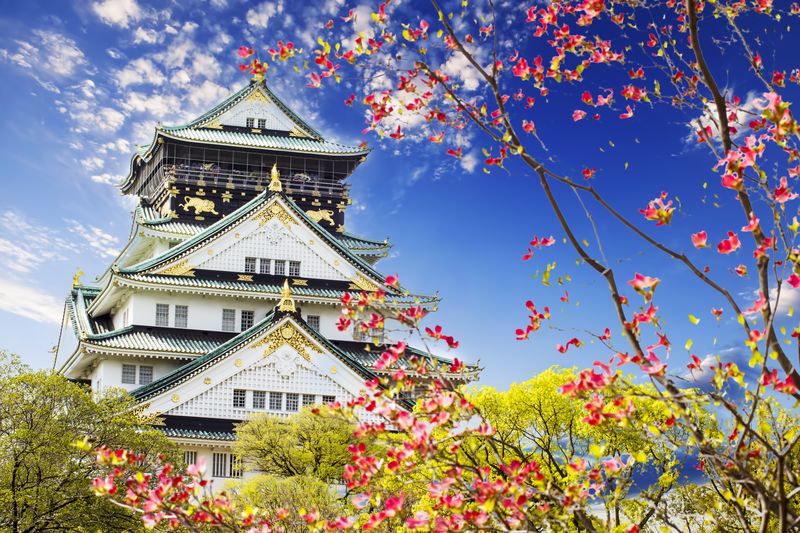 Himeji Castle, Kansai
Himeji Castle is only four hours west of Tokyo by train, making it easy to access for most visitors.
The castle only reopened to visitors in 2015, but it has quickly become popular with tourists and locals alike.
There are free areas at Senhimebotanen Garden (Sannomaru grounds) and paid areas at Nishnomaru grounds.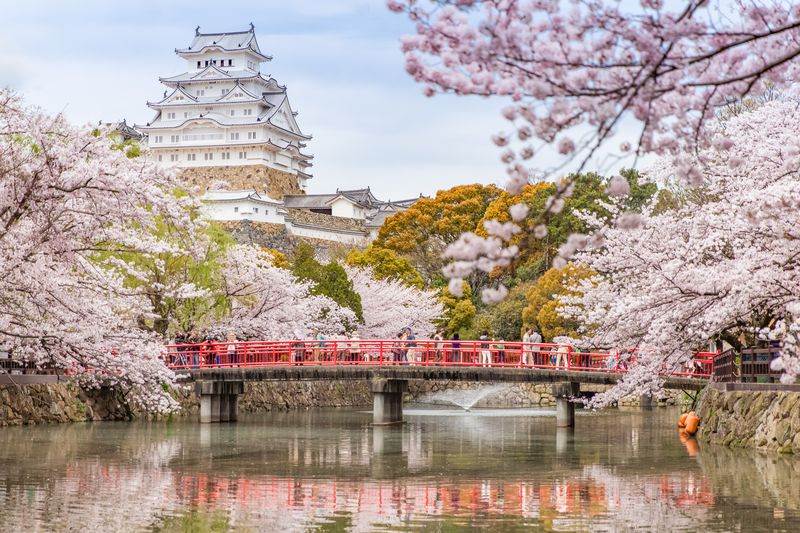 Matsumae Park, Hokkaido
Hokkaido is Japan's most northern island, and home to Japan's northernmost castle in Matsumae Park. There are over 10,000 trees here, with 250 varieties of blossoms. Because of the many varieties, which bloom at different times, Matsumae Park has a long viewing season until late April.
The castle is illuminated at night, making for a magical sight.
Matsumae Park is just a short walk from the city center, making it easy to access.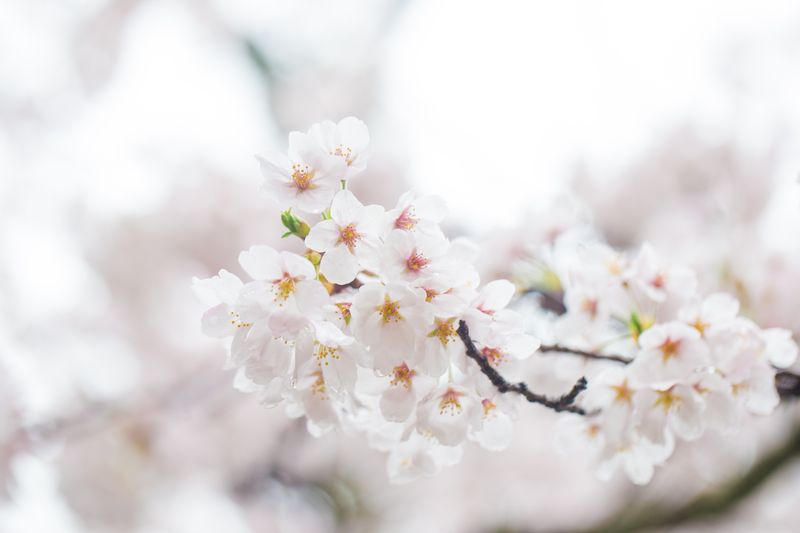 Articles you'll enjoy
Do you have any places you love to see cherry blossoms in Japan? Tell us in the comments below!