Planning your first campervan trip and not sure what you're getting yourself into?
Want to see more of the country, stay closer to nature and set your own timetable? Want to hit the road and not worry about checking in and out of hotels every night or only seeing the most popular attractions?
Want some time to yourself and the ability to just pull off the road and make yourself a sandwich, take a quick nap or throw on your bathing suit and jumping into that lake you just drove past? If so, this is our the essential guide to planning your first campervan trip.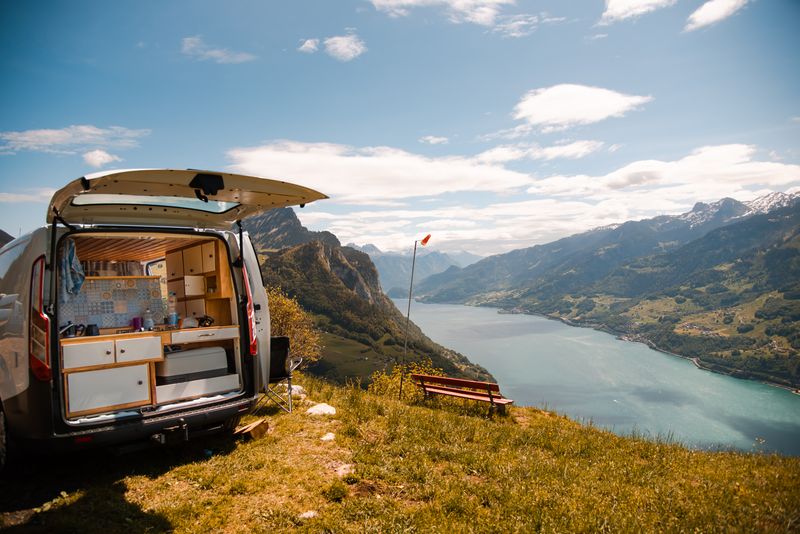 Planning a Campervan Rental
Whether you're renting a campervan, RV, caravan, trailer or motorhome on your next holiday, the truth is that you'll need to plan things out a little more before leaving home. Unlike a traditional hotel or Airbnb stay, renting a campervan or motorhome is one part car rental, one part home rental and one part hotel room rental. What that probably means is that you have a lot of questions about campervan rentals.
In regards to driving the vehicle itself, some common questions can include everything from rules of the road, insurance and drivers license requirements, rental deposits and whether you are allowed to cross into neighboring countries.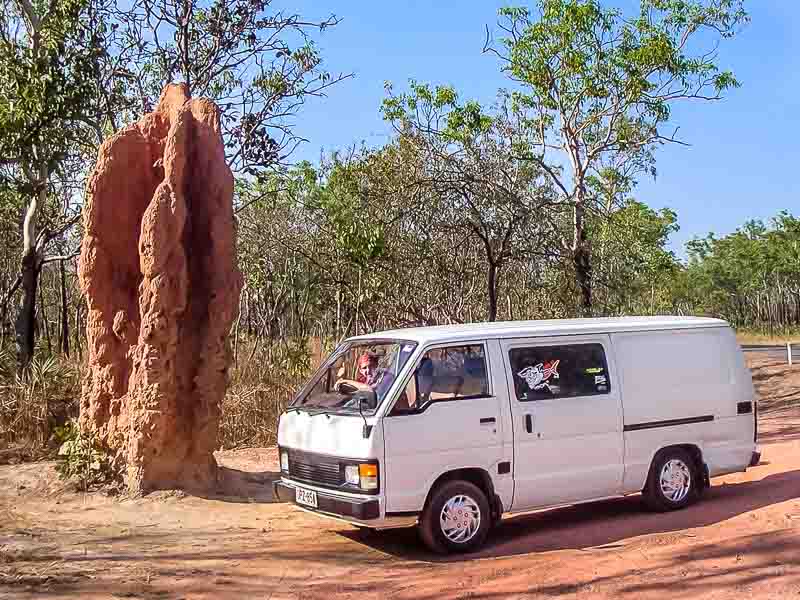 From a route perspective, renting a campervan in another country leads to further questions such as what routes are allowed, what kind of mileage can you expect and are you allowed to camp on public land.
Finally, it's important to find out what's essential and what's included with the campervan rental. Questions you need answered include do you need bedding, does your rental include necessities such as soap and toilet paper, do you need a voltage converter, does your campervan have a furnace or air conditioner and finally, does it include solar panels so you can remain off grid for a extended amount of time.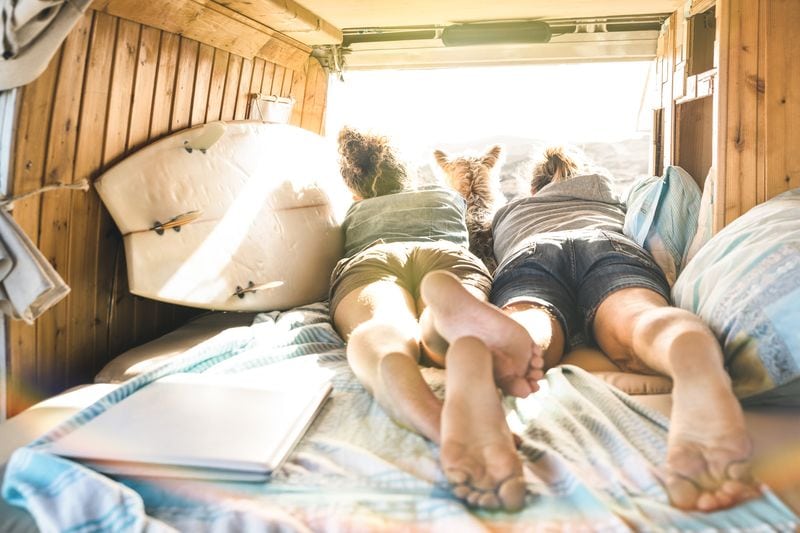 While many vacationers love the freedom that a campervan can give them, for others there's too many unanswered questions. Well, we're here to help answer those questions with our essential guide so put your mind at ease and let's start planning your first campervan trip!
Quicklinks for those in a hurry.
The Rules of the Road
While many of the questions you might have regarding renting a campervan have fairly solid answers, please realize that these rules aren't all set in stone and there can be discrepancies from one company's campervan rental rules to another's as well as some variances from one country to another. What this guide will do is give you a solid base of the typical rentals and teach you some of the most important questions you need to ask your campervan rental company before you book anything.
What are the local rules concerning renting a campervan?
While every country is different, the general rule is that most campervans are regarded no differently than renting a car in that country. That means that if you can rent a car, you can rent a campervan. Some companies might have a no driver under 25 years old clause and all of course require a current and valid drivers license from your home country.
Luckily, the vast majority of motorhomes that are rented aren't huge trailers requiring a special license, however note that they do exist so make sure to clarify with the campervan rental company you're dealing with. They'll let you know if there's any special clauses you need to know.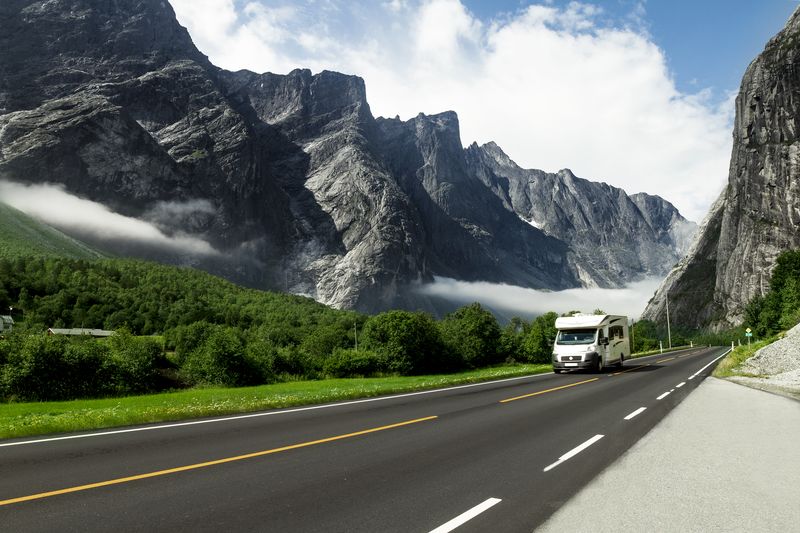 Is there extra campervan insurance needed or permits you need to have?
When renting a campervan, chances are pretty high you will need to purchase additional insurance for it. Some companies include the insurance however most offer varying levels similar to renting a vehicle. It's up to you to decide what risks you want to take but we advise you not to skimp on insurance.
Most campervans are big and expensive vehicles and with that, repairs for them can be costly if an accident happens. Also note that unlike a car or truck, you're going to be cooking, sleeping, eating, showering and living in a campervan so there's a greater chance of problems than just driving a regular car.
Other articles you may like
While many credit cards include some form of car/truck insurance, chances are very low that they would cover a campervan accident. Of course you can call your credit card and verify but we haven't heard of anyone being reimbursed in this way without proper insurance.
Will your current drivers license qualify or do you need an International Driving Permit or some special class driver rating?
As mentioned previously, most campervan rentals require nothing more than a valid drivers license to be able to rent them. If you're from out of country, some companies might require a copy of your passport for their records before they let you drive off with their property. That said, some countries require an international drivers license for any vehicle rentals from out of country so that would include campervans and motorhomes. Make sure to ask your rental company what's required before booking.
While some countries require a special class license for vehicles of a certain size or equipped with certain types of airbrakes, most campervan rentals don't require anything but a standard drivers licence. If you're unsure, ask the rental company before booking.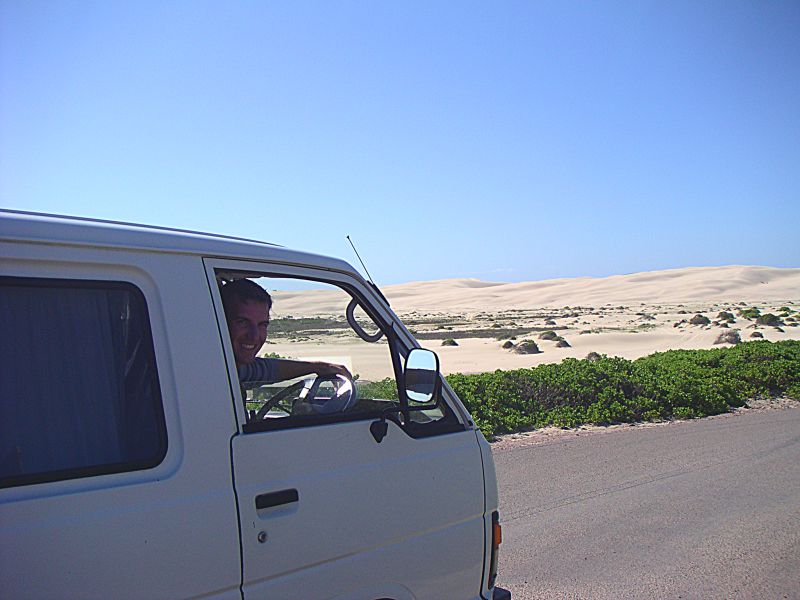 Can you cross borders into another country with a campervan?
While this is definitely not a problem for an island country like Australia, renting a campervan in North America or Europe means that international borders can sometimes be only a few kilometers away. While we've never heard of a country specific rule on this, whether you can or not depends on the rental company and the insurance provider they use. While some companies might allow you to visit neighboring countries, others might not or have a strict policy in place saying which neighboring countries you are permitted to visit and which you cannot. (For instance, many companies allow Canada/US crossings but require different insurance if driving into Mexico.)
While the rental company can't force you to obey them once you're on your way, please realize that your insurance will be void should you cross into a country they told you not to go to. That means that you'll be on the hook for any charges, hospital fees or damages that occur if you have an accident outside of the supported countries. To put it simply, it's not worth it and look into another company if you want to cross certain borders.
If you know right away that you want to border hop, make sure you've discussed it with the rental company before you book. Once you get there it might be too late to change your plans.
Do you need a special deposit when renting a campervan?
The answer is…. maybe. Due to the higher cost of a campervan plus the fact you'll be living in it and causing more wear and tear, you might need to drop an extra damage deposit when renting a motorhome or campervan.
Most vehicle rental companies also charge this refundable deposit (usually done via a credit card when paying) so it's not too different for a campervan though the wording and amount might be. This amount is usually refunded once the motorhome has been returned and verified in working order. Of course they don't expect it to come back spotless however like a hotel stay or home rental, they do expect that nothing is broken, damaged or stolen when it's returned. You can ask what their policies are before booking if you have any specific questions regarding the deposit.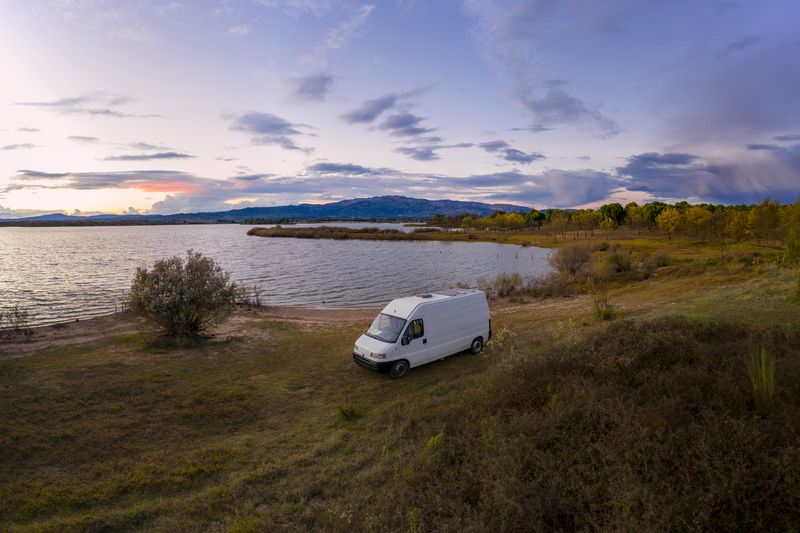 Campervan Routes and Camping Policies
While there are plenty of established campervan routes and guides you can find in books and online, the fact you rented a campervan likely means you want to get away from the normal on your next holiday. Like a giant tortoise, your home is now on your back and you can go anywhere the road leads. While that's true, there are a few things you should know if you haven't rented a motorhome or campervan before.
Where are you planning to stay each night?
While pre-planning every night of your campervan holiday might not appeal to everyone, sometimes it's good to at least know a few things before you book. One of those questions is where can you stay every night?
While this answer is, of course, country dependent, the sad reality is that "not everywhere" is likely the answer. Depending on the season for instance, some campsites sell out months in advance while others are more of a first come, first served camping site. Some sites also shut down for part of the year.
Some campsites have full power, sewer hookup and even cablevision and internet hookups. Some even include you're own personal cooking and washroom facilities while others don't even offer a picnic table or firepit.
The amount of places you can stay can be as varied as a secluded woodland lot overlooking the ocean to a Disneyland type theme park with waterslides and rides all the way to spending the night in a Walmart parking lot. (Very common as a last resort in North America when you can't find a local campsite near a bigger city.) Knowing what season you're in and how quickly each campsite tends to fill up can make or break a great trip.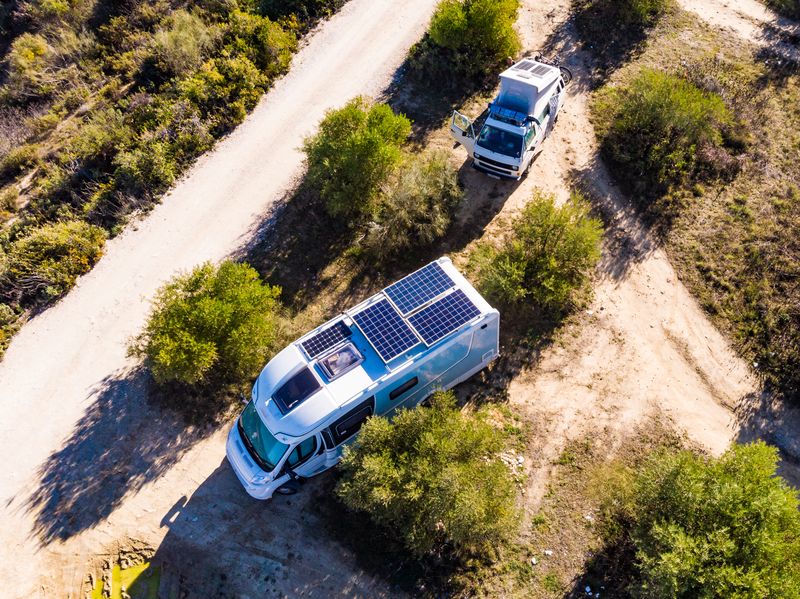 If you prefer to get off the grid as they say, then knowing the local laws in terms of whether you're allowed to camp on public or government land is also good to find out. Most of these questions can be found in a good RV or campervan booklet or website talking about an area you're planning to visit. The campervan rental company is also a fountain of local knowledge and can help answer any questions for the period in which you're hoping to get away so feel free to email or call them before booking.
What route are you going to take and can the campervan make that trip?
While this might seem redundant, we've travelled more than a few routes where your average camper wasn't going to make it. Whether it was because of ground clearance over rough terrain, slippery mud and clay along a rarely used road or even because the campervan is too wide for the trail, most campervans aren't designed for extreme terrain. Of course, there are some rugged 4×4 and even 4×6 rv's and motorhomes out there that can handle some wickedly tough terrain however most campervans aren't built to that standard.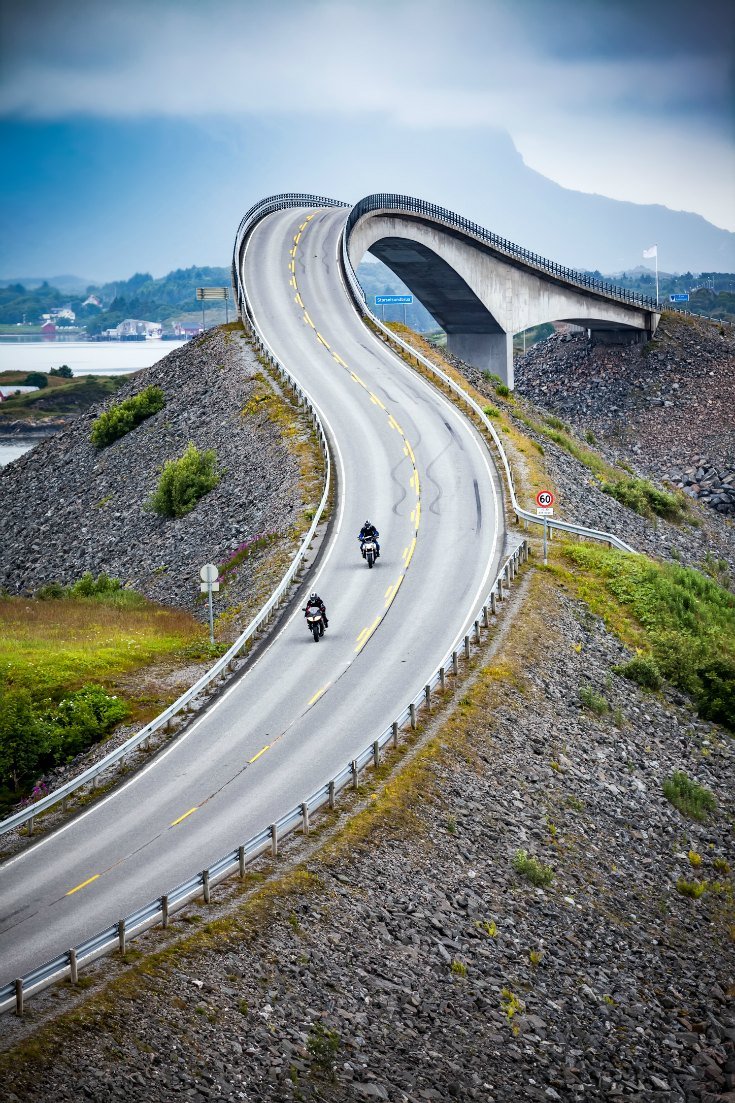 A good general rule to follow is not to go anywhere a regular car can't go, always make sure you have enough space to turn around and if your sides are touching the trees on both sides of the road, maybe that route isn't for you or your campervan.
While you're not forced to follow it, travel guides are there to help you choose the best route for your situation. If you have a smaller campervan you can get to places a big motorhome can't go and will likely have more options in places to camp. Choosing whether more space and comfort is worth the trade off of being more nimble should definitely factor into your rental decision. Where you're planning to go can help that decision even further.
What kind of mileage will it get?
Campervans, motorhomes and RV's come in every shape and size. Guessing how much fuel you'll use depends on multiple factors: Your vehicle size, your vehicle engine, your speed, your driving habits and the conditions you're driving in. Regardless of that, campervans are not known for good gas mileage and expect to pay double to triple what your current vehicle uses for the same distance.
Generally speaking, you're going to be driving a bigger vehicle than you're used to. Staying under the speed limit, slowing down when climbing a mountain or taking a sharp corner, accelerating a little slower and stopping a little sooner will go a long way to extending your mileage. Some rental sites will even give you this information however if they don't, you can usually find a similar camper online that will tell you this information. Another good piece of advice is to fill up sooner with gas rather that later with a campervan, just to be safe.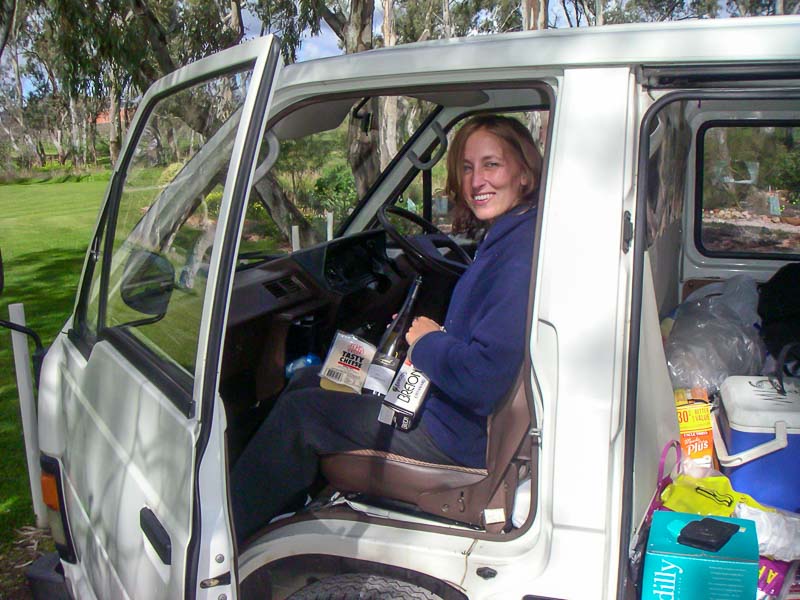 Are there gas stations along your planned route?
While we can't answer this question without first knowing your exact route, likely the answer is yes. In North America you can use something like GasBuddy to plan your route and see what gas stations are available. Most countries have a similar site you can check and if not, Google Maps is your friend.
Can you just camp on public land or do you need a registered site?
As we said earlier, being allowed to camp on public land is dependent on the country, state, province or region you're hoping to camp on. Likely there are just as many rules as there are regions of the world. In North America it is generally allowed to camp in National Parks however you might have to pay a fee or stay in an established area. Some parks allow backcountry camping as long as you clean up after yourself. Most of Canada and the USA don't allow camping within a city, along a roadway or near any beach where there are no camping signs posted. Mexico is more liberal in where you can camp however safety is more of a concern if you're on your own or away from people.
While many van conversion videos often show people staying for a night on a quiet side street in a big city, it's technically not allowed most of the world over and while many still do it, staying overnight on a street in a campervan is much more conspicuous and can lead to fines or being towed. It's up to you whether you want to risk it however we've been forced to do it ourselves from time to time if approved spots just aren't available.
In Australia, you aren't technically allowed to free camp anywhere however there are plenty of places people tend to stay where, though it might not be allowed, it is tolerated.
In New Zealand, there are plenty more free sites due to their Freedom Camping Act. Of course it is up to each city and region to govern what is and isn't permissible however there are spots right across the country.
In the UK and most of Europe, unfortunately free or wild camping isn't generally allowed these days. Long gone are the days when you could just drive into a forest and set up camp. This post has a good list of legally camping rules for most of Europe.
Wild camping for free in Africa is as varied as anything on that continent however it's imperative that you understand what each area brings in terms of laws, risk and safety. As with most places, there is more safety in numbers so talk with your rental company if you're planning to head out on your own here.
South America has plenty of opportunities to free camp however many of the same laws apply as in North America. Best to stick to approved campsites and check out posts and websites before heading out on your own.
Regardless of what country you go and stay in, always discuss your overnight options with your camper rental agency. They will know the local rules better than anyone and can help guide you where you need to be. You can also check out an app like Caravanya (Google Play, App Store) to help you locate free sites around the world.
What's Included With A Campervan Rental?
Plates, towels, bedding, toilet paper, propane and power are all vital necessities when camping. Doubly so when you've just gotten off a plane with nothing but clothes and a toothbrush. What does your average campervan rental include? Let's find out.
Do you need bedding or a sleeping bag?
Generally, the answer is no. Most campervans or caravans include all your bedding. Just like a hotel, sheets, blankets and pillows are almost always included. Before you pick up your camper rental, the entire campervan is thoroughly cleaned and new bedding furnished. It's never a bad idea to verify first with the company before making your reservation though just to be certain.
Does it include things like camp chairs, prefilled propane bottles, bath and hand towels, soap and toilet paper?
The short answer is generally yes. Like a hotel room or AirBnB rental, the expectation is that you can just show up at your rental time and everything you initially need (other than food) will be furnished. Most often this includes clean towels, dish soap, hand soap and toilet paper. That said, if you're renting the RV for a month, you'll likely need to replace some of this as you use it up.
Sometimes the campervan will include things like camp chairs and even occasionally extras like an outdoor BBQ or camp stove however these aren't usually guaranteed. Just like a car rental, they will usually top up your fuel (expecting you to return it at the same level) as well as fill up your propane bottles (generally used for cooking, heating, running the fridge and the hot water tank.) You can ask when booking what exactly the rental includes so you're not caught off guard if they demand extra for certain things you expected them to include.
Will you need a voltage converter?
Most campervans use the same electrical plugs that are common in the country you're arriving in. That means that if you needed a voltage converter for your hairdryer or electrical toothbrush if you stayed in a hotel, you will need one for your caravan rental. You can check voltages and plug styles here.
Some caravans don't have built in inverters (ability to run AC current from the built in batteries) without being connected to an electrical cord provided in fully serviced campsites so don't expect certain plugged in things to always work when you're on the road or staying at a non powered site (including microwave and air conditioning).
Most trailers run off a set of 12v batteries so having a few things charge via USB isn't a bad way to go. We always carry a 12v to 5v converter (plugs into a standard lighter socket) when we travel in case the vehicle doesn't have a built in USB port. Often a newer campervan will have a socket or outlet specifically for this.
Can the campervan handle an unserviced site?
Is the campervan ready for RV living without services?
Most campervans include dual electric and propane appliances. Meaning that the fridge and hot water tank will work via propane when in an unserviced campsite or electricity when plugged into an electrical source at a serviced campsite. The stove is generally always run with propane and the lights and water pump generally run off the batteries. The large batteries get recharged when plugged into an electrical socket, when the vehicle is running or if there are solar panels or a generator on board.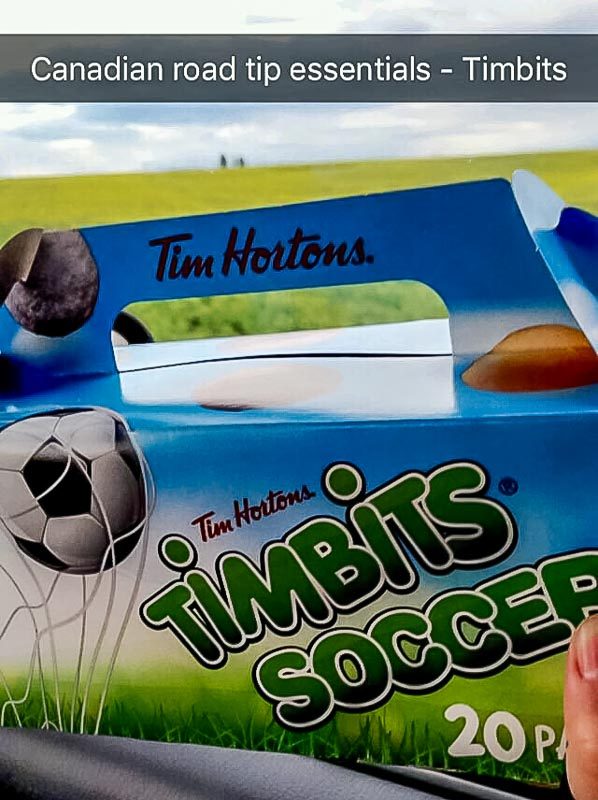 Does the RV include a furnace and an air conditioner?
Pretty much every campervan or RV includes a warm air furnace. These work via a combination of propane and batteries. The propane heats the air and the fan blows the air through ducts in the floors, walls and ceilings all around the trailer. They generally have a thermostat that you control nearly identical to a house thermostat and let you set the heat points for those colder nights.
Many campervans also include an air conditioner however it's not always guaranteed and it's important to realize that even if the campervan includes an air conditioner, it needs certain things to run. Unless there is a very large inverter or an included generator on board, most air conditioners need a serviced site and electrical power to operate. Also note that many campsites have strict policies regarding the use of generators with times often limited to a few hours in the morning and a few in the evening.
Does the camper have solar panels to extend off grid, unpowered camping?
This is really a per campervan question and can vary greatly depending on which trailer, camper, motorhome, campervan or RV you've rented. Lots of newer campervans include at least 1 solar panel to help extend your batteries and some will include enough plus a decent inverter that can last for weeks in an unserviced site. Talk to your rental company if you plan to camp off grid a lot and see what they offer. Some will even offer additional solar panels for a small fee to keep everything running smooth.
Final Notes on Campervan Rentals
While everything above applies to most campervan rentals, there is no guarantee the company you're renting from is following the majority. It's imperative that if you have any questions that you contact the rental company before booking anything. Hopefully some of the things we've listed will help provide some essential questions you should be asking both them and yourselves.
Regardless of the questions, renting a trailer or campervan is a great way to explore an area and to see a different side of a country. Whether you love doing your own thing, love being out in nature or just want someplace to always call home as you tour the countryside, renting a campervan gives you the freedom to do it on your own terms.
Safe travels and enjoy yourselves!
More road trip fun!